HARI DHAREL – MANAGING DIRECTOR
Hari Dharel is in charge of the administration and daily operations of the office. He has been in the tourism industry for over 30 years. With his experience he ensures efficient performance of the employees. As a President of Nepal Climbing Sport Association (NCSA) and former General Secretary of Trekking Agencies' Association of Nepal (TAAN), he makes sure Himalayan Trails is up to date with the current rules and regulations for Trekking and Expeditions in Nepal.
He is also a Life Member and President of the Himalayan Rescue Association (HRA), Life Member of the Kathmandu Environmental Education Project (KEEP) and a Member of Nepal Denmark Friendship Association and is heavily involved in community work.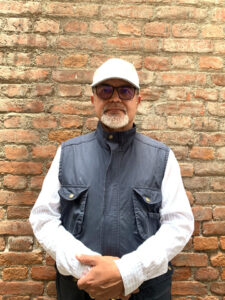 RAJ RIJAL
Raj is from Dhading district and moved to Kathmandu with his family to start his schooling. He joined the company in 2009 after completing his bachelor degree in tourism studies from Kathmandu Academy of Tourism and Hospitality (KATH). He completed his master's in tourism management from Indira Gandhi National Open University (IGNOU). During his academic and professional life he has travelled to many different parts of the country, discovering ample culture and diversity. He now works as the office manager and has both academic and technical excellence in taking care of guests and providing endless types of travel related services.
RITESH PANTHI
Ritesh was born and raised in Hetauda in Central Nepal. He moved to Kathmandu in 1997 with his family. Originally, he was very much interested in becoming a Sociologist which is why he chose to complete his high school with a degree in Humanities. When he got introduced to tourism in 2018 with Himalayan Trails, he couldn't help but to think about making a career in this industry. He (role in Himalayan Trails). Besides these he loves nature and travelling; exploring the unexplored places, it's history & culture and getting to know people.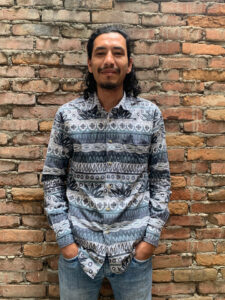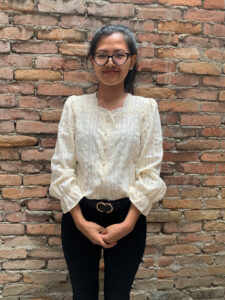 KRIPA SUNUWAR
Growing up seeing the gorgeous, big & beautiful mountain in the Himalayas, Kripa was born and raised in capital city, Kathmandu. Travelling has always been her passion so she enrolled her degree in Tourism and graduate on 2012 from Kathmandu Academy of Tourism and Hospitality. She always dreamed to connect with the people from around the world to share her idea and introduce her lovely country around the corner so she became a part of Himalayan Trails in sales team on 2017 since then she has been helping people around the world to experience Nepal in best possible ways.
PUSPA ARYAL
Originally from Dhading. She joined Himalayan Trails Adventure Travel And Tourism (P) Ltd on 14th May 2014 and is the student of management. Recently she is studying Master of Business Studies (MBS) from Tribhuvan University (Manmohan Memorial College). She works for the company as bookkeeping of external accounting as well as handle the cash department for day to day official transaction. She is happy to be a part of Himalayan Trails as working here helps to enhance her knowledge about different people, languages, areas, religions and so on. She believes the travel sector is a different and challenging sector in the market so customer's services and co-ordination is an essential part of travel and trekking company so she loves her job.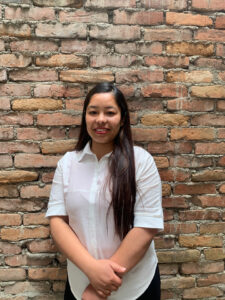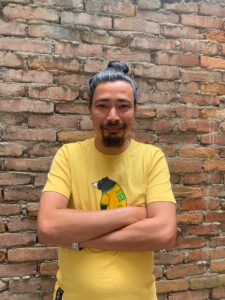 ANIL TAMANG
Born in 1988 in Kathmandu, the capital city of Nepal, Anil has been familiar with lots of cultural heritage sites from childhood. He has done his graduation in business studies from NCC (Nepal Commerce Campus). He wanted to get to know people from abroad who had differing backgrounds, to learn about different religions and cultures, so joined Himalayan Trails in the autumn of 2014. He works as the bookkeeper for the company, and enjoys travelling, trekking, biking and other activities where he can combine his work with having fun